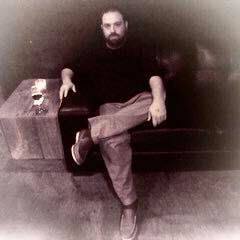 About Michael Evan — Founder of Fantasy/Sci-Fi Focus, Literary Publicist, and Editor
Michael Evan double majored in Psychology/English Literature at York University in Toronto. He ran a live event marketing and promotions company for 15 years. In 2018, he started the Fantasy/Sci-Fi Focus blog, and Facebook Community as well as the Books and Authors Fantasy Podcast alongside bestselling author Jamie Davis.
Having noticed how little emphasis is placed on publicity and community engagement by publishers of all sizes, he wanted to bring that element to the table to offer authors a multi-media spotlight and genuine interactive events.
Michael specializes in providing authors with multi-media press opportunities, as well as growing and nurturing reader communities through review seeking, reader group growth and engagement, and direct audience interaction opportunities.
THREE-MONTH PACKAGE
Podcast/blog/vlog interviews
TV show interview
Takeovers
Spotlights
Live reads
Book of the Day feature
Cover reveal feature on FB group and on blog (if applicable)
Expert advice on book launches and book promotion
Cost: $350
Additional services offered
GROUP-GROWING PACKAGE
One milestone full day group event & building a reader group
FB group building
FB group events (co-hosting events in client's group with client)
Managing giveaways
Cost: $175
TESTIMONIALS
Eileen Mueller, best-selling author of the award-winning Riders of Fire series
I'd like to thank Michael Evan from the bottom of my heart for convincing me I needed a Facebook group for my fans, for helping me build my Riders of Fire Fan Zone and for being there and partying with me for every jammed-packed, fun event we've held in the six months since we started. We now have nearly 1200 members, hundreds of them active. We're building an awesome, caring community of readers, helping enrich one another's lives, and hanging out and having fun. My group's activities are a great way for new readers to get to know me and my books, and explore Dragons' Realm. The zone is an awesome place to party. Michael has been with me every step of the way in creating my reader community, guiding and advising me.
JMD Reid
I just wanted to give a shoutout to Michael Evan. He's been a big help with getting me out there for readers to find.
We haven't been working together long, but he's very excited to help and spends time getting your name out there. The fact anyone is reading my new book series is thanks to him.
Taylor Aston White
I've worked with Michael for a while now, and can honestly say how beneficial his advice and skills are. I originally signed on with him just for PR, which quickly turned into editing too. Michael has helped me with podcast interviews, TV interviews as well as helped me expand my own facebook group, resulting in an interactive audience. He always has interesting and creative ways to promote.

I added his editing skills because he cares about you as a client, and therefore cares about your work. He has a list of close friends in the industry that expand his knowledge in niche areas, so he will always be able to help with all your PR and editing enquires.
Would 100% recommend.
Paul Alleva
I happened to come across Mike Evan promotions about three months ago after a fellow author recommended his PR services. I've had several books published over the last few years and a new sci-fi series I was launching in October and wanted help promoting the book, however I was put out and frustrated with all the PR services for authors. The few I've tried were horrible, wasting time and money and never delivering on what they said they'd do, which is a common trap for indie authors. Mike Evan is different. He actually cares about your books success and you as an author. His services have been outstanding and he keeps adding to his list to help authors. I'm actually going to be interviewed on television thanks to Mike Evan. Awesome services with a personal touch. Highly recommended!