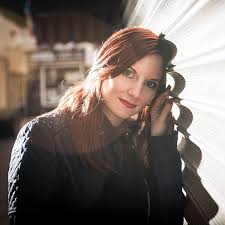 Good day and welcome to this episode of the Fantasy Focus podcast. I'm your host, podcaster and author of Fun Fantasy Reads, Jamie Davis. This podcast is exactly what the title says it is, a show focused on everything in fantasy books.
From epic fantasy, Urban fantasy, Sword and Sorcery, and everything in between, expect to find the best and brightest authors from all the various corners of the fantasy book world. Plus we'll add in a few other very special guests as well along the way.
First an update on my current projects. As most of you are listening to this, I'm on my way to Austin to attend the Smarter Artist Summit and hang out with a bunch of fellow authors. If you're in the Austin area, reach out to my on Facebook or Twitter. I might be convinced to go out and about for a meet up one night.
As always, if you're interested in more information on what I'm up to, check out my fan group on Facebook, Jamie's Fun Fantasy Super Fans and on my website and blog, JamieDavisBooks.com.
Now it's time to get into our special guest for this episode. Today, I am joined by Rosemary A Johns, author of the Rebel Angels series.
Rosemary A Johns is the USA Today Bestselling and award-winning author of numerous books across all her related Rebels series. Rosemary writes sexy angels, savage vampires, and epic battles.
Podcast: Play in new window | Download