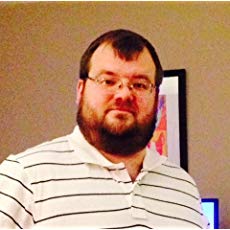 Good day and welcome to this episode of the Fantasy Focus podcast. I'm your host, podcaster and author of Fun Fantasy Reads, Jamie Davis. This podcast is exactly what the title says it is, a show focused on everything in fantasy books.
From epic fantasy, Urban fantasy, Sword and Sorcery, and everything in between, expect to find the best and brightest authors from all the various corners of the fantasy book world. Plus we'll add in a few other very special guests as well along the way.
Right now at the Smarter Artist Summit in Austin, Texas where I've been hanging out with some of my best friends in writing for the last few days. I look forward to these events because they recharge my writing batteries so I can get back to writing books for readers like all of you.
Once I'm back midweek, I'm jumping back into writing the second book in an upcoming near-future cyber-sci-fi series that focuses on featuring diverse characters and themes. Watch for the Sapiens Run series launching in early April. The first book, Cyber's Change is available for preorder now wherever you buy ebooks.
As always, if you're interested in more information on what I'm up to, check out my fan group on Facebook, Jamie's Fun Fantasy Super Fans and on my website and blog, JamieDavisBooks.com.
Now it's time to get into our special guest for this episode. Today, I chat with Charles Phipps, better known as C.T. Phipps who wrote Cthulhu Armageddon, a post apocalyptic western.
Charles describes himself I am an author of fantasy, science fiction, and post-apocalypse horror. He lives in Ashland, Ky with his wife and four dogs. He runs a review blog as well as writing reviews for Booknest.EU.
Podcast: Play in new window | Download