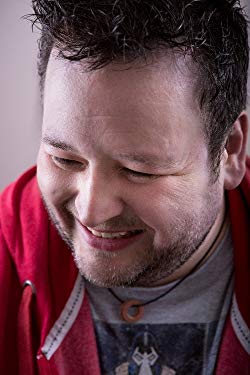 Good day and welcome to this episode of the Fantasy Focus podcast. I'm your host, podcaster and author of Fun Fantasy Reads, Jamie Davis. This podcast is exactly what the title says it is, a show focused on everything in fantasy books.
From Epic Fantasy, Urban Fantasy, Sword and Sorcery, and everything in between, expect to find the best and brightest authors from all the various corners of the fantasy book world. Plus we'll add in a few other very special guests as well along the way.
Let's start off with my update. I'm deep into writing my next project, the Urban Fantasy with a gaming twist story I'm working on with another author. It's a great deal of fun to work on this project because there aren't a lot of urban fantasy role playing games or video games out there.
This means I have a lot of leeway on how I deal with this world and how the game impacts the characters. I think this is going to be awesome so stay tuned. I'll start posting snippets from the story over on my facebook fan group if you're interested in following it.

As always, if you're interested in more information on what I'm up to, check out my fan group on Facebook, Jamie's Fun Fantasy Super Fans and on my website and blog, JamieDavisBooks.com.

Now we get into the special guest for this episode. Today, I'm excited to say we have author Steve McHugh joining us. Steve is a bestselling author of Urban Fantasy. He was shortlisted for a Gemmell Award for his novel, Scorched Shadows, and is a father of 3. The latter of which is also the reason why he's an owner of lockable office.
Steve was born in a small village called Mexborough, South Yorkshire, but now lives with his wife and three young daughters in Southampton. Connect with him on Facebook here.
Check out my chat with Steve about his books, writing in a broadly expansive world, and balancing writing time with life.

Podcast: Play in new window | Download