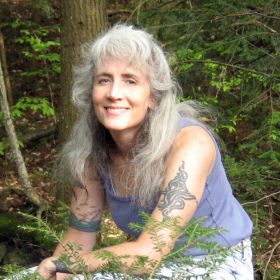 Good day and welcome to this episode of the Books and Authors Fantasy Podcast. I'm your host, podcaster and author of Fun Fantasy Reads, Jamie Davis. This podcast is exactly what the title says it is, a show focused on everything in fantasy books.
This show will cover everything to do with fantasy books. From Epic Fantasy, Urban Fantasy, Sword and Sorcery, and everything in between, expect to find the best and brightest authors from all the various corners of the fantasy book world. Plus we'll add in a few other very special guests as well along the way.
Okay, Cyber's Escape, book 2 in the Sapiens Run trilogy came out last week. We're only a few days in, but the series seems to be going well. Now comes the time to focus forward. I'm still working on a new urban fantasy project that I'm pretty excited about. I'm working on re-writing the draft and making sure I hit all the beats perfectly.
I'm also looking forward to the launch of a completed Urban Fantasy series. This is the series I recently got the rights back for from the publisher. This is a big deal for an indie author. As an indie, I can often do more to focus on the series and proper marketing than a publisher who has many books across multiple genres to promote. Stay tuned for more on these books in the coming weeks.
As always, if you're interested in more information on what I'm up to, check out my fan group on Facebook, Jamie's Fun Fantasy Readers and on my website and blog, JamieDavisBooks.com.
Alright, time to get into this week's episode interview. Today's episode features author Faith McKinstry. Faith grew up studying classical music, reading books, and drawing. For years, in the closets of high tech jobs, she created fantasy worlds; now she spends most of her time living in them. Among other things, her work is inspired by Northern European mythology and folklore, fairy tales, mythical creatures, creepy gardens, medieval warfare, and more.
Faith's written works include the fantasy series, Chronicles of Ealiron and The Fylking. She lives in the north woods of New England with her cats, fishes, and a lot of plants.
Check out my interview with Faith, coming right up next.
Podcast: Play in new window | Download