This is the Books and Authors Fantasy Podcast Episode 88 with William David Ellis.
Good day and welcome to this episode of the Books and Authors Fantasy Podcast. I'm your host, podcaster and author of Fun Fantasy Reads, Jamie Davis. This podcast is exactly what the title says it is, a show focused on everything in fantasy books.
This show will cover everything to do with fantasy books. From Epic Fantasy, Urban Fantasy, Sword and Sorcery, and everything in between, expect to find the best and brightest authors from all the various corners of the fantasy book world. Plus we'll add in a few other very special guests as well along the way.
To start off things this week, I'll begin with my author update. I'm still hard at work on book 8 in the Extreme Medical Services series. It's tentatively titled The Paramedic's Amazon. I hope to wrap up the first draft next week. I can't wait to share it with my readers. It's exciting to jump into this series again after more than a year. I hope you all will enjoy it, too.
I'm also prepping things to get ready for the release of Huntress Cadet, book 3 in the Huntress Clan Saga on February 25. That's a little over a week away. Follow my reader group on Facebook or sign up for my newsletter at my website and you'll get a sneak peek at the new cover design before anyone else. If you haven't already started this awesome series, you can check it out with Huntress Initiate, the first book in the Huntress Clan Saga.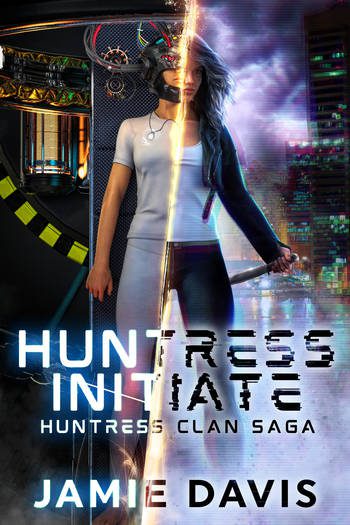 You can check out more information on what I'm up to, including sneak peeks of upcoming covers, special giveaways, and more, by visiting my fan group on Facebook, Jamie's Fun Fantasy Readers and over at my website and blog, JamieDavisBooks.com. I look forward to hearing from you.
On today's show I interview William David Ellis. David is a storyteller, and an award winning author. Other than that, he is the son of an English teacher, the husband of an English teacher, and the father of an English teacher. In spite of them, he occasionally punctuates. He has written Christian fantasy novels, and short stories. He writes in East Texas dialect ( which covers a multitude of grammatical short comings!)
We talk a lot about his short stories, articles in local papers, and his book The Harry Ferguson Chronicles The Princess Who Forgot She Was Beautiful. Check out my interview with him now.
Podcast: Play in new window | Download