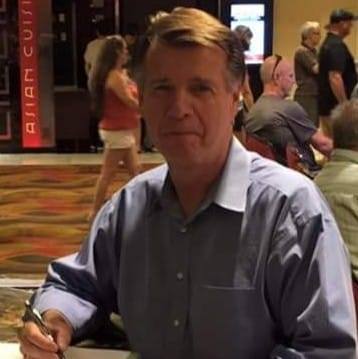 This is the Books and Authors Fantasy Podcast Episode 108 with J. Clifton Slater.
Good day and welcome to this episode of the Books and Authors Fantasy Podcast. I'm your host, podcaster and author of Fun Fantasy Reads, Jamie Davis. This podcast is exactly what the title says it is, a show focused on everything in fantasy books.
From Epic Fantasy, to Urban Fantasy, to Sword and Sorcery, and everything in between, expect to find the best and brightest authors from all the various corners of the fantasy book world. Plus we'll add in a few other very special guests as well along the way.
Kicking off things this week, I'll start with my author update. Huntress Scout released earlier this week and reviews are super so far. I'm glad folks like it. Some are calling it the best in the whole Huntress Clan Saga. That's good but I'm already close to finishing Huntress Adept, book 5 in the series, with plans to make it better still. In the meantime, get all four books in the Huntress Clan Saga and let me know what you think.
If you haven't picked up the first three books in the series, now's the time to do that. Check out the entire series over on Amazon starting with Huntress Initiate, the first book in the Huntress Clan Saga.
You can check out more information on what I'm up to, including sneak peeks of upcoming covers, special giveaways, and more, by visiting my fan group on Facebook, Jamie's Fun Fantasy Readers and over at my website and blog, JamieDavisBooks.com. I look forward to hearing from you.
Okay, let's get to this week's featured guest. J. Clifton Slater is a multi-genre author. His writing comes from a love of science and history. Both feed his curiosity and need to do research.
Currently, he's working on book #11 in the Clay Warriors series. His goal for the series was to make books about ancient Roman readable. The stories are wrapped around events during the 1st Punic War in the mid-Republic years. The research covers ancient customs, the technology of the era, Legion tactics, historical events, Gods, and Goddesses. In his science fiction series, Call Sign Warlock, Retired Galactic Council Marine Diosa Alberich has a bionic eye with 6 sensors. Researching different types of sensors was a joy for him.
Let's get into my interview with Jim Slater now.
Podcast: Play in new window | Download