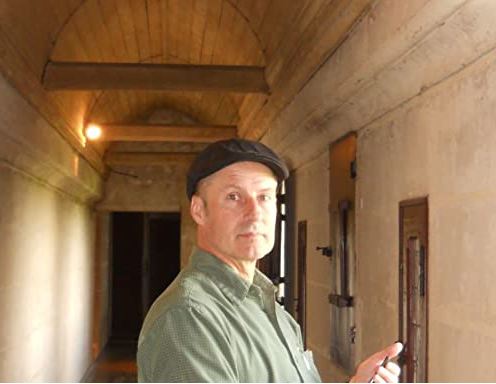 This is the Books and Authors Fantasy Podcast Episode 147 with Stanley Wheeler .
Good day and welcome to this episode of the Books and Authors Fantasy and Sci-Fi Podcast. I'm your host, podcaster and author of Fun Fantasy Reads, Jamie Davis. This podcast is exactly what the title says it is, a show focused on everything in fantasy books.
This show will cover everything to do with fantasy books. From Epic Fantasy, Urban Fantasy, Sword and Sorcery, and everything in between, expect to find the best and brightest authors from all the various corners of the fantasy book world. Plus we'll add in a few other very special guests as well along the way.
I'm working on plotting out the next story in my Extreme Medical Services series. The working title is "The Paramedic's Sorceress." That's rolling along nicely and will be the next book I publish, sometime later this spring. In the meantime, I urge you to look up all the books in that urban fantasy series including the latest book, The Paramedic's Amazon.
You can check out more information on what I'm up to, including some early looks at excerpts from the new book over in my Fun Fantasy Readers facebook group. I post sneak peeks of upcoming covers, special giveaways, and more, by visiting my fan group on Facebook, Jamie's Fun Fantasy Readers and over at my website and blog, JamieDavisBooks.com. I look forward to hearing from you.
Today on the show I chat with author Stanley Wheeler. Stanley says he was born at the intersection of "once upon a time" and "where no man has gone before." After growing up on a dairy farm, he decided that sort of farm work and labor wasn't for him. He went on to get an undergraduate degree and eventually proceeded to law school.
He now works as a prosecuting attorney but spends his spare time writing stories in a genre he likes to call flintlock fantasy. Here's my interview with Stanley as we chat about his Tomahawks and Dragonfire series, plus a whole lot more.
Podcast: Play in new window | Download