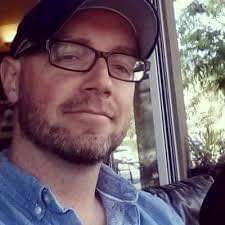 Good day and welcome to this episode of the Fantasy Focus podcast. I'm your host, podcaster and author of Fun Fantasy Reads, Jamie Davis. This podcast is exactly what the title says it is, a show focused on everything in fantasy books.
From Epic Fantasy, to Urban Fantasy, to Sword and Sorcery, and everything in between, expect to find the best and brightest authors from all the various corners of the fantasy book world. Plus we'll add in a few other very special guests as well along the way.
First an update on what I've been working on. I just released Signed, Sealed, Delivered, book 5 in my Delivery Mage series. I'm pretty proud of this series and this will be the last book in this series for now. I plan on revisiting more in the future with Kurt Carter, his saucy sidekick, Marci, and the rest of the gang in the future after I work on some other commitments I have in the works.
I'm also doing a final review of the audiobook version of my second box set in the Extreme Medical Services series. The first boxed set is out there in audio wherever you listen to audiobooks including available to your local library if you'd like to listen for free. Just check in with your librarian and ask her to put that series on their acquisitions list.
As always, if you're interest in more information on what I'm up to, check out my fan group on Facebook, Jamie's Fun Fantasy Super Fans and on my website and blog, JamieDavisBooks.com.
Okay, enough about me. Let's get into the special guest for this episode. Today, we have Nicholas Eames, the guy responsible for "The Band" epic fantasy series (Kings of the Wyld & Bloody Rose). Nicholas Eames was born to parents of infinite patience and unstinting support in Wingham, Ontario.
Though he attended college for theatre arts, he gave up acting to pursue the infinitely more attainable profession of "epic fantasy novelist." Kings of the Wyld is his first novel.
Nicholas loves black coffee, neat whiskey, the month of October, and video games. He currently lives in Ontario, Canada, and is very probably writing at this moment.
Podcast: Play in new window | Download