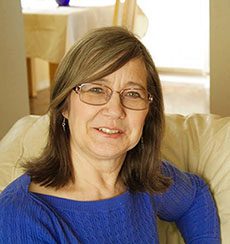 Good day and welcome to this episode of the Fantasy Focus podcast. I'm your host, podcaster and author of Fun Fantasy Reads, Jamie Davis. This podcast is exactly what the title says it is, a show focused on everything in fantasy books.
From epic fantasy, Urban fantasy, Sword and Sorcery, and everything in between, expect to find the best and brightest authors from all the various corners of the fantasy book world. Plus we'll add in a few other very special guests as well along the way.
First an update on what I've been up to. I'm wrapping up a second pass on Cyber's Escape, book two in my Sapiens Run cyberpunk YA series. I'm also working closely with the narrator on book 1 of that series so we can get the audio book done before the book's release in April. Voice over actress Sarah Grant is awesome and I can't wait to hear her final version of that performance.

If you are an audiobook listener and want to listen to it for free, all my audio books are available via your local library system, just ask your librarian to check them out and order them. I'll bet some of them are there already. Cyber's Change will be there, too, in early April.
As always, if you're interested in more information on what I'm up to, check out my fan group on Facebook, Jamie's Fun Fantasy Super Fans and on my website and blog, JamieDavisBooks.com.
Now we get into the special guest for this episode. Today, we have the amazing Robin Hobb on the show. She has written The Liveship Traders Trilogy, The Tawny Man Trilogy, The Soldier Son Trilogy, and the four volume tale, The Rain Wilds Chronicles. Her current work in progress, tentatively titled The Fitz and the Fool Trilogy, returns to the world of the Farseers and the realm of the Elderlings.
Today we'll be talking about a Megan Lindholm short story she contributed to the Unfettered III short story charity anthology alongside such fantasy and sci-fi greats as Kevin J. Anderson, Brandon Sanderson, Terry Brooks, Tad Williams, and Anna Smith Spark. You can find out more about that project over at GrimOakPress.com.
Podcast: Play in new window | Download