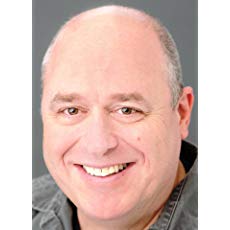 Good day and welcome to this episode of the Fantasy Focus podcast. I'm your host, podcaster and author of Fun Fantasy Reads, Jamie Davis. This podcast is exactly what the title says it is, a show focused on everything in fantasy books.
From Epic Fantasy, Urban Fantasy, Sword and Sorcery, and everything in between, expect to find the best and brightest authors from all the various corners of the fantasy book world. Plus we'll add in a few other very special guests as well along the way.
First a little about what I've been up to. I'm continuing my edits for Cyber's Escape, the second book in my new cyberpunk sci fi series. Editing is considered a pain in the neck by a lot of authors. While I can't say I enjoy it, I do see it as a necessary part of the story-telling process. No book appears out of the first draft process as a finished work. It takes more than a little polishing to turn it into a finished project that is worth releasing to the readers like all of you.

As always, if you're interested in more information on what I'm up to, check out my fan group on Facebook, Jamie's Fun Fantasy Super Fans and on my website and blog, JamieDavisBooks.com.
Now we get into the special guest for this episode. Today, I'm excited to say we have author Allan Batchelder on the show. Allan started out life as an actor, got the max training package, an MFA in acting, made it into the union and was off and running…'til he met my wife, and they decided to buy a house together…and then have a kid. Suddenly, he was a teacher with lots o' bills to pay. 
During that time, Allan spent nine years as a stand up comic, also writing dialogue for computer games and sentiments for greeting cards. Eventually, he satisfied a lifelong dream of writing a book — the first of a five-book series. Check out Steel, Blood, and Fire on Amazon here. Follow Allan on Facebook here.
Check out my chat with Allan about his broad life experiences, his writing, and upcoming projects.
Podcast: Play in new window | Download