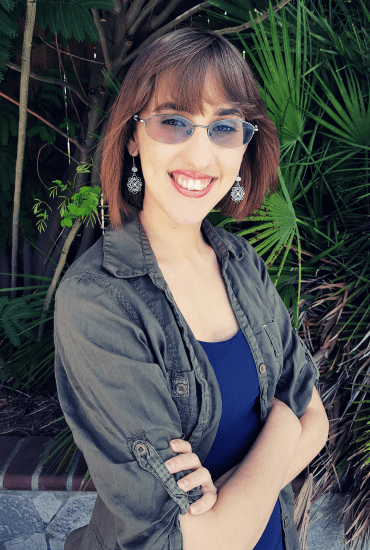 Good day and welcome to this episode of the Books and Authors Fantasy Podcast. I'm your host, podcaster and author of Fun Fantasy Reads, Jamie Davis. This podcast is exactly what the title says it is, a show focused on everything in fantasy books.
You may have noticed we changed the name of the podcast from the Fantasy Focus Podcast to the Books and Authors Fantasy Podcast. It came to our attention that people were having a hard time finding our show on the podcast directories so they couldn't subscribe to the show. All that popped up in the search for "Fantasy Focus" was sports fantasy league podcasts.
That wouldn't work so we opted to change the name to "Books and Authors Fantasy Podcast." We hope this helps you find and subscribe to the show so you don't miss any of the episodes.
Regardless of what we call it, this show will cover everything in fantasy books. From Epic Fantasy, Urban Fantasy, Sword and Sorcery, and everything in between, expect to find the best and brightest authors from all the various corners of the fantasy book world. Plus we'll add in a few other very special guests as well along the way.
Let's start off with my update. Now that I'm close to wrapping up the first draft of my current Urban Fantasy – GameLit project, it's time to move forward and start outlining the next book in the Sapien's Run trilogy. Book 3, to be titled "Cyber's Underground" takes the characters into a dark underworld as they go on the run from authorities who try to stop them from publicizing information that verifies the identity of a major domestic terrorist group. If you want to get a head start on that series, book 1 Cyber's Change is out now and book 2, Cyber's Escape, is available for pre-order and will be released at the end of June.

As always, if you're interested in more information on what I'm up to, check out my fan group on Facebook, Jamie's Fun Fantasy Readers and on my website and blog, JamieDavisBooks.com.
Now we get into our guest for this episode. Today we have Hayley Stone joining us. Hayley is a writer, editor, and poet from California. She is best known for her adult sci-fi novel, Machinations, which was chosen as one of Amazon's Best Sci-fi & Fantasy Books for 2016, and its sequel, Counterpart. In addition to this, Hayley has published a cult hit, Make Me No Grave, a weird western. Its sequel, Render Up the Ghost, is forthcoming from Aethon Books.
Her short fiction has appeared in Fireside Fiction, Apex Magazine, Flash Fiction Online, and various anthologies, while her speculative poetry is widely available online from markets such as Eternal Haunted Summer and The Future Fire.
Check out my chat with Hayley and find out why I think you might really enjoy her take on a fantasy version of the wild west.

Podcast: Play in new window | Download