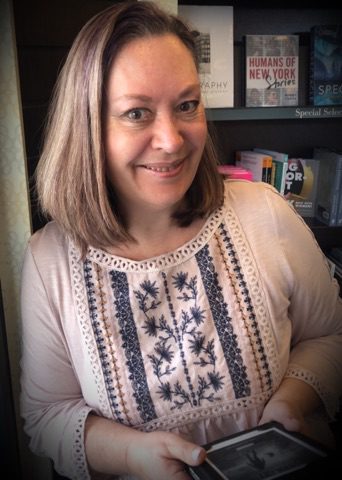 Good day and welcome to this episode of the Books and Authors Fantasy Podcast. I'm your host, podcaster and author of Fun Fantasy Reads, Jamie Davis. This podcast is exactly what the title says it is, a show focused on everything in fantasy books.
You may have noticed we changed the name of the podcast from the Fantasy Focus Podcast to the Books and Authors Fantasy Podcast. It came to our attention that people were having a hard time finding our show on the podcast directories so they couldn't subscribe to the show. All that popped up in the search for "Fantasy Focus" was sports fantasy league podcasts.
That wouldn't work so we opted to change the name to "Books and Authors Fantasy Podcast." We hope this helps you find and subscribe to the show so you don't miss any of the episodes.
Regardless of what we call it, this show will cover everything in fantasy books. From Epic Fantasy, Urban Fantasy, Sword and Sorcery, and everything in between, expect to find the best and brightest authors from all the various corners of the fantasy book world. Plus we'll add in a few other very special guests as well along the way.
To kick things off this week let me chat about my current projects. About a month ago, I released Cyber's Change, a dystopian sci-fi novel that started off a trilogy called Sapiens Run. That book has been very well received and I'm super excited about it. It's also available on audiobook for those of you who are audiobook listeners (as many podcast audience members are). I'm currently working on the third and final book in that series, Cyber's Underground. I urge you this series out. I'm really proud of it and the reader response.

As always, if you're interested in more information on what I'm up to, check out my fan group on Facebook, Jamie's Fun Fantasy Super Fans and on my website and blog, JamieDavisBooks.com.
Let's shift gears and talk about our special guest for this episode. Tora Moon writes all genres of fantasy and especially loves to write stories which allow the reader to journey into worlds full of magic and escape their ordinary lives for a time. Ancient cultures and religions, mythology, and folklore fascinate her and find their way into her stories. Her Legends of Lairheim series is an amazing example of rich world building coupled with compelling story lines.
Besides reading, some of her hobbies are sewing, crocheting, and making wire-wrapped jewelry. Her love of travel has taken her to several countries and saw her living in an RV for several years. She makes her home in the southwestern desert with her feline companion. Keep up with her books and activities on her Facebook Author Page.
Check out my chat with Tora right now.

Podcast: Play in new window | Download