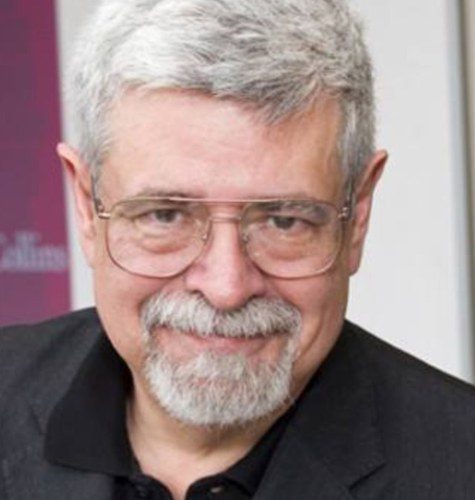 Good day and welcome to this episode of the Books and Authors Fantasy Podcast. I'm your host, podcaster and author of Fun Fantasy Reads, Jamie Davis. This podcast is exactly what the title says it is, a show focused on everything in fantasy books.

This show will cover everything to do with fantasy books. From Epic Fantasy, Urban Fantasy, Sword and Sorcery, and everything in between, expect to find the best and brightest authors from all the various corners of the fantasy book world. Plus we'll add in a few other very special guests as well along the way.
I'm getting ready to head out to a week long writer's retreat and conference this week in Chicago. I'll be recharging my batteries after wrapping up the initial draft of my recent GameLit Urban Fantasy project. I'm beginning the outlining process for book three in my Sapiens Run trilogy. Cyber's Underground is the story that will wrap up the events that started in book 1, Cyber's Change, a dystopian sci-fi novel. That book is almost a month old this week. I can't wait to start writing this final story for that series.

As always, if you're interested in more information on what I'm up to, check out my fan group on Facebook, Jamie's Fun Fantasy Readers and on my website and blog, JamieDavisBooks.com.
Alright, time to get into this week's episode interview. I'm so excited to bring you my chat with author Raymond E.Feist. Ray has been writing books for 40 years, has 36 books published, has sold over 20 million copies, and has hit a few bestseller lists.
He says he thinks he's getting the hang of this writing job. I'll say. I first read Ray's Riftwar Saga, followed it up with the Empire trilogy and continued to read everything he wrote in his incredibly rich world of Midkemia.
I had a great time talking with Ray so check out this episode coming right up.

Podcast: Play in new window | Download