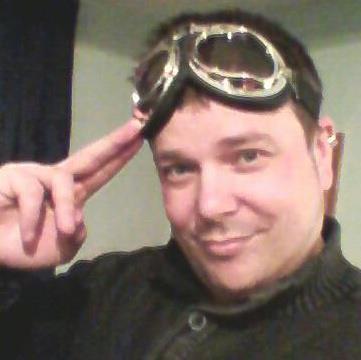 Good day and welcome to this episode of the Books and Authors Fantasy Podcast. I'm your host, podcaster and author of Fun Fantasy Reads, Jamie Davis. This podcast is exactly what the title says it is, a show focused on everything in fantasy books.

This show will cover everything to do with fantasy books. From Epic Fantasy, Urban Fantasy, Sword and Sorcery, and everything in between, expect to find the best and brightest authors from all the various corners of the fantasy book world. Plus we'll add in a few other very special guests as well along the way.
This week, I'm working on digging into plotting out the sequel to Huntress Initiate. I love the main character Quinn and the cool VR gaming connection in this Urban Fantasy series. It's going to be a lot of fun exploring this character in more depth in the upcoming stories for this series. People ask me a lot about if I ever run out of ideas for the next story. They're surprised when I tell them no. It's because I believe there are story ideas all around us happening in real time in front of our eyes. All it takes is to add that little twist that fits it into a fantasy story genre.
I'm also excited to announce that I have a free audiobook I'm giving away on my site. If you're an audiobook listener and you're interested in trying out the first in my Extreme Medical Services series, visit JamieDavisBooks.com/audiobook. You'll find most of my audiobooks at a reduced price there because you're buying direct from me. Check it out.
As always, if you're interested in more information on what I'm up to, check out my fan group on Facebook, Jamie's Fun Fantasy Readers and on my website and blog, JamieDavisBooks.com.
Let's shift gears and talk about our special guest for this episode. James Walley is a writer of surreal and funny fiction. He's currently working on book three of the 'Wink' trilogy, with a couple of random short stories sprinkled around the ether for good measure. His unique approach to both fantasy story telling and humor in his books make them a super fun read.
Check out my chat with James right now. Follow James on Facebook.
Podcast: Play in new window | Download