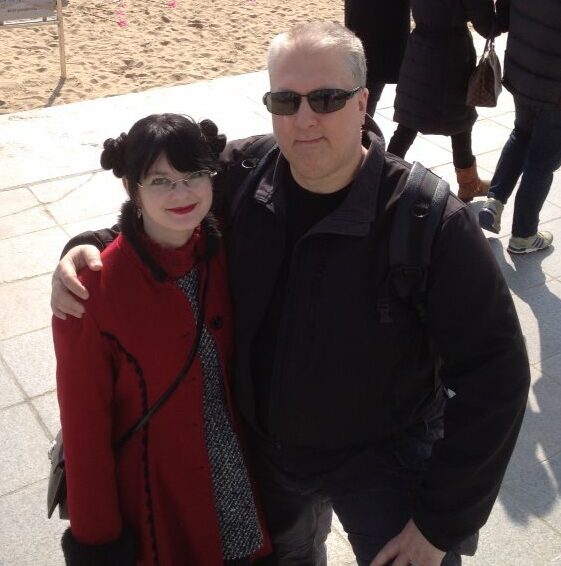 This is the Books and Authors Fantasy Podcast Episode 58 with author couple, Rebecca and Linus Callahan.
Good day and welcome to this episode of the Books and Authors Fantasy Podcast. I'm your host, podcaster and author of Fun Fantasy Reads, Jamie Davis. This podcast is exactly what the title says it is, a show focused on everything in fantasy books.
This show will cover everything to do with fantasy books. From Epic Fantasy, Urban Fantasy, Sword and Sorcery, and everything in between, expect to find the best and brightest authors from all the various corners of the fantasy book world. Plus we'll add in a few other very special guests as well along the way.
In my update for the week. I'm fired up for the launch of Queen of Avalon today. It's book 3 of the Broken Throne saga and that means we are midway through the launch of all 5 books. In honor of that, book 1, The Charm Runner is 99¢ through labor day weekend. It's a great time to get started on this series.
As always, if you're interested in more information on what I'm up to, check out my fan group on Facebook, Jamie's Fun Fantasy Readers and on my website and blog, JamieDavisBooks.com.
Now let's get into our author interview for this episode. Rebecca and Linus Callahan are game narrative designers and scriptwriters as well as a fantasy authors. They currently live in the Land of Blue Dragon (Vietnam) with their two rascally children, and more animals than they can handle.
They write cozy dark fantasy, what they call cats and dogs of Cthulu in a shared universe starting with the book, The Dark Yule. She writes the cats and he writes the dogs.
Follow Rebecca and Linus Callahan on Facebook.
If you want to know more, check out my chat with the Callahans, coming right up.
Podcast: Play in new window | Download