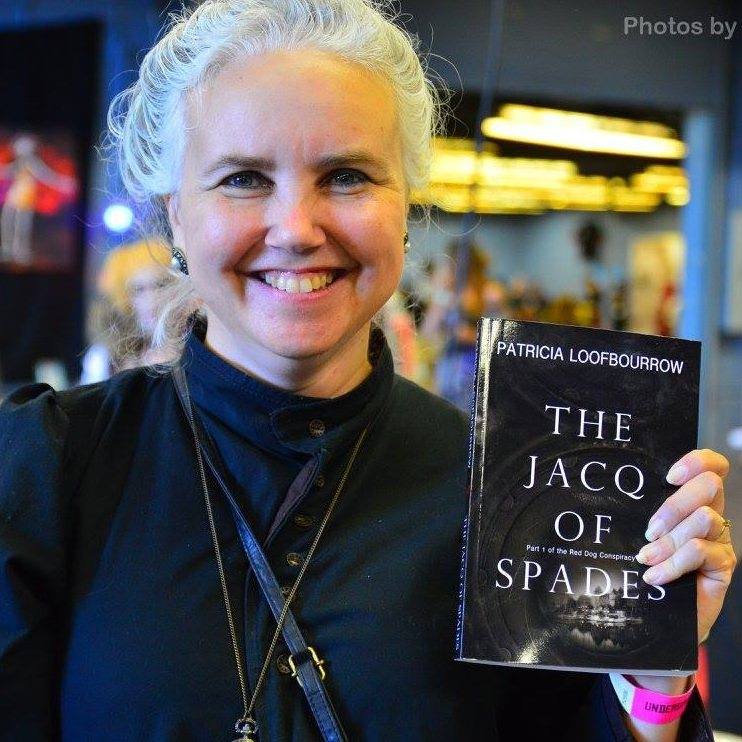 This is the Books and Authors Fantasy Podcast Episode 99 with Patricia Loofbourrow .
Good day and welcome to this episode of the Books and Authors Fantasy Podcast. I'm your host, podcaster and author of Fun Fantasy Reads, Jamie Davis. This podcast is exactly what the title says it is, a show focused on everything in fantasy books.
From Epic Fantasy, to Urban Fantasy, to Sword and Sorcery, and everything in between, expect to find the best and brightest authors from all the various corners of the fantasy book world. Plus we'll add in a few other very special guests as well along the way.
Kicking off things this week, I'll start with my author update. I finished my first draft work on book 4 in the Huntress Clan Saga series. I will be deep into editing that book this week. I can't wait to share it with you and all of my readers. If you haven't picked up the first three books in the series, now's the time to do that. Check out the entire series over on Amazon starting with Huntress Initiate, the first book in the Huntress Clan Saga.
You can check out more information on what I'm up to, including sneak peeks of upcoming covers, special giveaways, and more, by visiting my fan group on Facebook, Jamie's Fun Fantasy Readers and over at my website and blog, JamieDavisBooks.com. I look forward to hearing from you.
For today's show, I have an interview with Patricia Loofbourrow. Patty is the NY Times and USA Today best selling author of the Red Dog Conspiracy steampunk noir crime fiction series. She has been a professional blogger, author, and editor since 2000 and began writing novels in 2005. Her first published novel, The Jacq of Spades, released in 2015 and has sold over 20,000 copies worldwide.
A native of southern California, she has lived in Moore, Oklahoma since 2005. You can see all her books at pattyloof.com. Check out her books and this episode of the podcast.
Podcast: Play in new window | Download