This is the Books and Authors Fantasy Podcast Episode 116 with Allan Batchelder.
Good day and welcome to this episode of the Books and Authors Fantasy Podcast. I'm your host, podcaster and author of Fun Fantasy Reads, Jamie Davis. This podcast is exactly what the title says it is, a show focused on everything in fantasy books.
This show will cover everything to do with fantasy books. From Epic Fantasy, Urban Fantasy, Sword and Sorcery, and everything in between, expect to find the best and brightest authors from all the various corners of the fantasy book world. Plus we'll add in a few other very special guests as well along the way.
To kick off this week's episode, I've been working hard writing Huntress Defender, book 6 in the Huntress Clan Saga series. It's coming along nicely and I will be turning it in to the editor at the end of this month.
I'm also excited about the release of the first audiobook in the series, narrated by the awesome Marnye Young. You can get Huntress Initiate now in audio and experience the story in a completely different way all over again.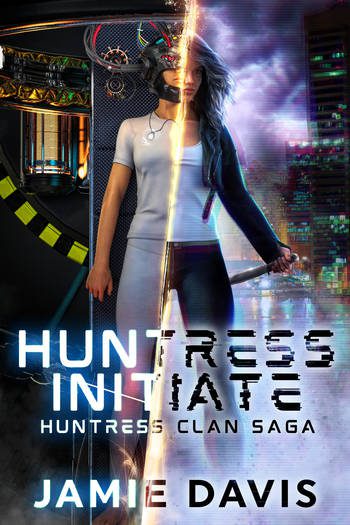 If you're interested in more information on what I'm up to, check out my fan group on Facebook, Jamie's Fun Fantasy Readers and on my website and blog, JamieDavisBooks.com.
Okay, time to delve into this week's featured author. This week we have Allan Batchelder back on the show. For those who didn't catch his original episode last year on the show, Allan is a professional actor, educator, writer and former stand-up comedian.
During his years on stage, he's gotten to participate in countless battles – some even with other people – involving longswords, rapiers, daggers, staves, pistols, bottles, loaves of French bread and, of course, his grimy little fists.
Allan is a lifelong fan of epic fantasy and horror, so you can just imagine how much he loves Grimdark. He's currently working on the fifth and final book in his series, Immortal Treachery, before he tries his hand at a) steampunk and b) horror.
Let's get into my chat with Allan and see what he's been up to in the last year. And pick up his Immortal Treachery Series.
Podcast: Play in new window | Download