This is the Books and Authors Fantasy Podcast Episode 119 with Mel Todd .
Good day and welcome to this episode of the Books and Authors Fantasy Podcast. I'm your host, podcaster and author of Fun Fantasy Reads, Jamie Davis. This podcast is exactly what the title says it is, a show focused on everything in fantasy books.
This show will cover everything to do with fantasy books. From Epic Fantasy, Urban Fantasy, Sword and Sorcery, and everything in between, expect to find the best and brightest authors from all the various corners of the fantasy book world. Plus we'll add in a few other very special guests as well along the way.
Kicking off things this week, I'm still hard at work finishing up the editing for Huntress Defender, book 6 in the Huntress Clan Saga. I'm excited to wrap that one up because I can't wait to start on my next book, The Paramedic's Amazon. It's book 8 in the Extreme Medical Services Series about paramedics who treat supernatural creatures. I love getting back to this series after not writing any books here for over a year.
If you haven't read any of these books recently, make sure you check out book 1, Extreme Medical Services.
I'm also excited about the release of the first audiobook in the Huntress Clan Saga series, narrated by the awesome Marnye Young. You can get Huntress Initiate now in audio and experience the story in a completely different way all over again.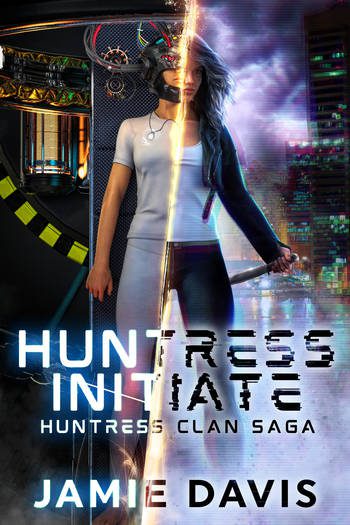 Stay tuned for more updates at my facebook group, including sneak peeks of upcoming covers, special giveaways, and more. Just look up my fan group on Facebook, Jamie's Fun Fantasy Readers and on my website and blog, JamieDavisBooks.com.
Okay, let's get to this week's featured guest. Mel Todd is back on the show with a brand new release this week. My Luck is book 1 in the Twisted Luck series. I was honored when Mel reached out to me to read portions of the book ahead of time to vet the medical information used by the main character who is a paramedic student. The book is awesome so make sure you check it out.
Here's my interview with Mel.
Podcast: Play in new window | Download