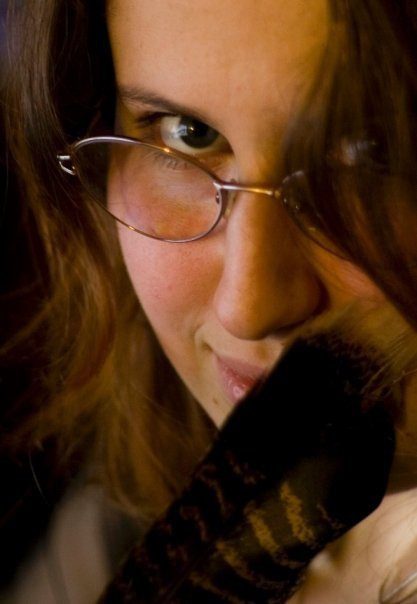 This is the Books and Authors Fantasy Podcast Episode 139 with Allegra Pescatore.
Good day and welcome to this episode of the Books and Authors Fantasy and Sci-Fi Podcast. I'm your host, podcaster and author of Fun Fantasy Reads, Jamie Davis. This podcast is exactly what the title says it is, a show focused on everything in fantasy books.
This show will cover everything to do with fantasy books. From Epic Fantasy, Urban Fantasy, Sword and Sorcery, and everything in between, expect to find the best and brightest authors from all the various corners of the fantasy book world. Plus we'll add in a few other very special guests as well along the way.
Kicking things off this week, I'm working hard on writing the next book in the Accidental Champion series. This LitRPG Epic Fantasy tale combines a great fantasy setting with a lite touch of gaming. I've enjoyed revisiting Fantasma with Cari and a new character I hope you'll all enjoy. Watch for more updates soon in my Fun Fantasy Readers facebook group.
Speaking of which, you can check out more information on what I'm up to, including some early looks at excerpts from the new book over in my Fun Fantasy Readers facebook group. I post sneak peeks of upcoming covers, special giveaways, and more, by visiting my fan group on Facebook, Jamie's Fun Fantasy Readers and over at my website and blog, JamieDavisBooks.com. I look forward to hearing from you.
Joining us this week on the show is Allegra Pescatore. Allegra grew up in a small village in northern Tuscany, and was raised in a community of international artists. After much travel, adventure, and a career in culinary arts, she moved to Pittsburgh, PA, where she currently writes science fiction, fantasy, running the Plot Mom Youtube channel.
As a disabled author, her goal is to write inclusive, representative fiction, where characters who don't usually get center stage have a chance to shine.
Here's my chat with Allegra about her book NACL: Eye of the Storm and what she has coming up next.
Find Allegra on Facebook here and on her Discord Channel here.
Podcast: Play in new window | Download