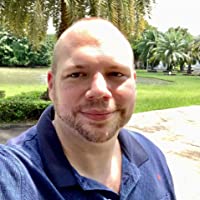 This is the Books and Authors Fantasy Podcast Episode 176 with Noah K. Sturdevant.
Good day and welcome to this episode of the Books and Authors Fantasy and Sci-Fi Podcast. I'm your host, podcaster and author of Fun Fantasy Reads, Jamie Davis. This podcast is exactly what the title says it is, a show focused on everything in fantasy books.
This show will cover everything to do with fantasy books. From Epic Fantasy, Urban Fantasy, Sword and Sorcery, and everything in between, expect to find the best and brightest authors from all the various corners of the fantasy book world. Plus we'll add in a few other very special guests as well along the way.
Kicking things off this week with my own author update, I'm almost finished with a new short story that I'll be sharing with my newsletter and with a new group of urban fantasy readers from several authors. The story is a newish twist on the urban fantasy stories that I hope will resonate with my readers as well as others who love these kinds of books.
You can check out more information on what I'm up to, including sneak peeks of upcoming covers, special giveaways, and more, by visiting my fan group on Facebook, Jamie's Fun Fantasy Readers and over at my website and blog, JamieDavisBooks.com. I look forward to hearing from you.
Shifting gears to this week's guest, I'm excited to welcome Noah K. Sturdevant to the show. Noah is a man of mystery and intrigue. Granted, most of the secrets revolve around lost socks and conspiracy theories about otters. Word to the wise, don't get him started on the otter thing unless you've got a free weekend.
Noah grew up in Southeast Kansas, but has lived in Asia for the last decade, bouncing from South Korea, to China, to Bangkok, Thailand, where he's spent the last seven years.
Noah never really knows what's going on, but attempts to have a good time anyway. He hopes you have as much fun reading his fantasy books as he does writing them.
Noah is also one of the excellent authors who are included in the just released Urban Fantasy short story anthology, Summer Solstice Shenanigans. You'll definitely want to pick up this awesome urban fantasy collection.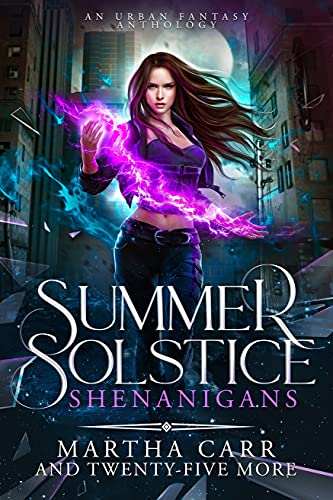 Podcast: Play in new window | Download