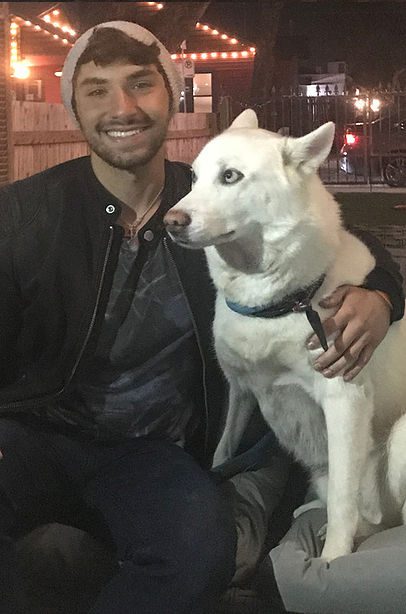 Good day and welcome to this episode of the Books and Authors Fantasy Podcast. I'm your host, podcaster and author of Fun Fantasy Reads, Jamie Davis. This podcast is exactly what the title says it is, a show focused on everything in fantasy books.

This show will cover everything to do with fantasy books. From Epic Fantasy, Urban Fantasy, Sword and Sorcery, and everything in between, expect to find the best and brightest authors from all the various corners of the fantasy book world. Plus we'll add in a few other very special guests as well along the way.
First off this week is my personal update. I've started writing book three in the Sapiens Run trilogy. Titled Cyber's Underground, this book will wrap up the dystopian sci-fi tale that began with Cyber's Change. I'm also getting ready to get the edits back for Huntress Initiate, a new collaboration novel I was working on last month. It's an Urban Fantasy GameLit novel I'm working on with the amazing Craig Martelle. I'm super excited to get it ready to release. Hopefully, you'll see that book this coming summer or early fall.
As always, if you're interested in more information on what I'm up to, check out my fan group on Facebook, Jamie's Fun Fantasy Readers and on my website and blog, JamieDavisBooks.com.
Alright, time to get into this week's episode interview. I was joined this time around by Stevie Collier. Stevie is a bestselling Fantasy author unlike you've ever read before. He writes books that are true to himself… which means they're eccentric and weird. Most people describe his work as Unique, Odd, Hilarious, Bizarre, Wacky, Action Packed… and different… kind of like the author himself.
When Stevie isn't writing high fantasy, you can find him at the gym pumping iron or running with his spoiled white Siberian Husky named Spartacus. He loves watching movies (Horror is his favorite even though he says it scares the bejeezus out of him) along with a lot of anime. Not to mention that he is an avid gamer when he has time!
Stevie grew up with way too many creative ideas in his head and so he had to make a decision. Either sit and write down all his stories… or allow his brain to explode fantasy all over the walls. Check out Stevie's The Jigsaw Blade here at Amazon. Follow his facebook reader group, Collier's Conquerors.
I had a great time talking with Stevie so check out this episode coming right up.
Podcast: Play in new window | Download