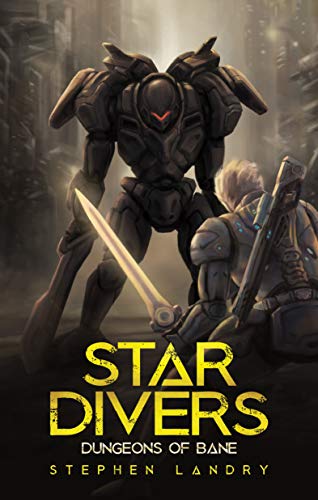 This is the Books and Authors Fantasy Podcast Episode 63 with Stephen Landry.
Good day and welcome to this episode of the Books and Authors Fantasy Podcast. I'm your host, podcaster and author of Fun Fantasy Reads, Jamie Davis. This podcast is exactly what the title says it is, a show focused on everything in fantasy books.
This show will cover everything to do with fantasy books. From Epic Fantasy, Urban Fantasy, Sword and Sorcery, and everything in between, expect to find the best and brightest authors from all the various corners of the fantasy book world. Plus we'll add in a few other very special guests as well along the way.
Kicking off the show with my own writing update, I'm happily ensconced in writing the first draft of what will be book 8 in my Extreme Medical Services series. I'm also getting ready to launch book 4 in the Broken Throne series, Stolen Destiny. Three more week after that, I'll have the full completed series out with book 5. Stay tuned for more updates on some special promotions when the time comes.
As always, if you're interested in more information on what I'm up to, check out my fan group on Facebook, Jamie's Fun Fantasy Readers and on my website and blog, JamieDavisBooks.com.
Now let's get into our author interview for this episode. Stephen Landry is a self-published author who grew up in Nashville, TN. After graduating from Nossi College of Art in 2012 with a degree in Graphic Design, he discovered a new passion for the creative process. Stephen started writing in seriously in 2012 when he stopped pursuing a career in graphic design.
After taking to social media to interact with other writers and polish his skills, his cyberpunk sci-fi novel, Deep Darkness, received almost one million views before being featured on the website Wattpad. A year after launching Pull he followed with a less successful but no less fun sequel titled Trigger.
I talk with Stephen about writing, dealing with our demons like depression, and more. Check it out.
Podcast: Play in new window | Download