COMING LATE 2020!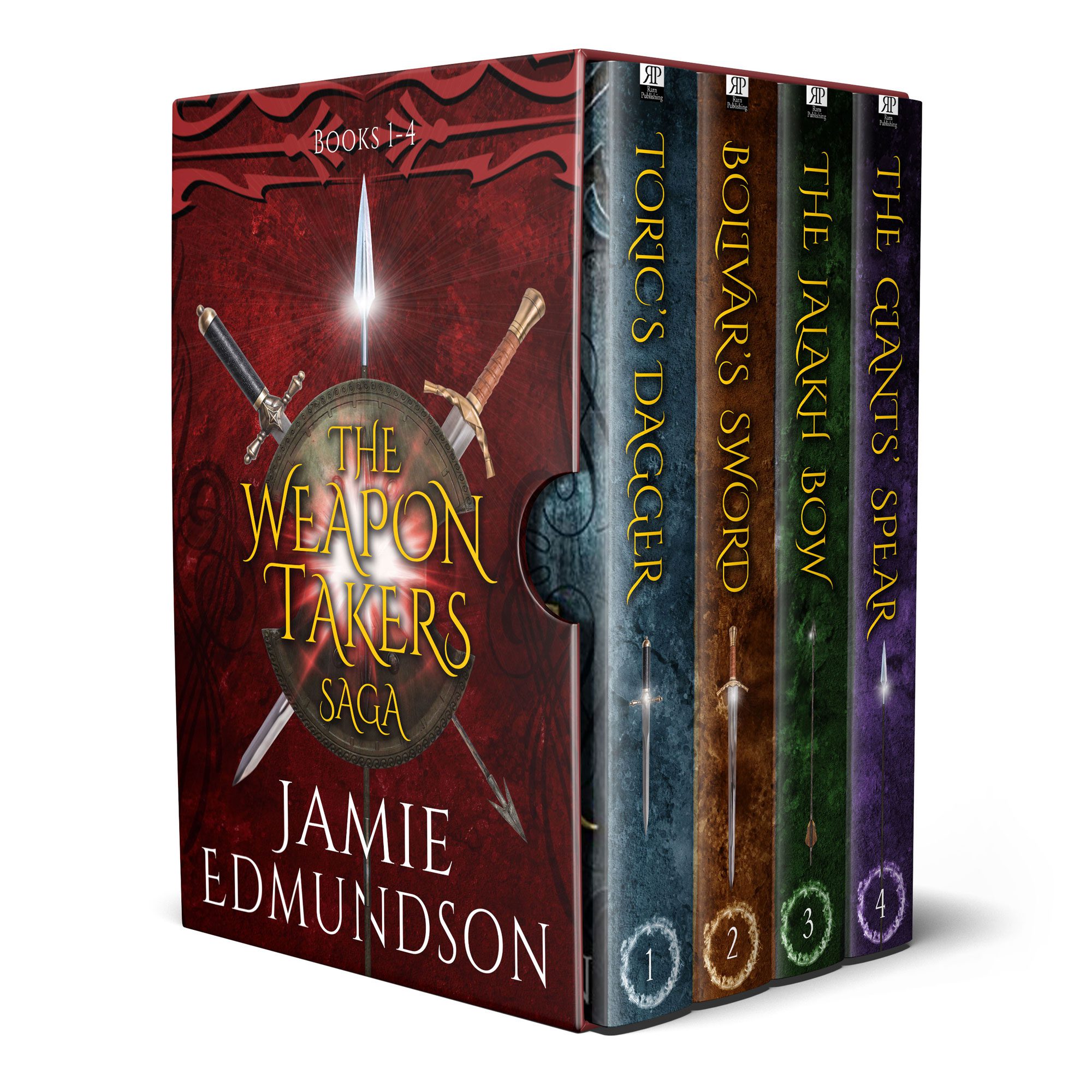 Dive in to the epic fantasy series where a motley group of heroes must recover a stolen relic.
Twins Belwynn and Soren can communicate telepathically. They must lead a team of mercenaries, priests and exiles on a mission that becomes far darker and more important than they had bargained for. Perfect for fans of multi-character epics like LOTR & A Game of Thrones.
Praise for this series from readers:
★★★★★ "If you're a fan of great characters and plenty of action set in a well-developed fantasy world then this is your series."
★★★★★ "With interesting, well-fleshed out characters and a genuinely enthralling plot, this one really stood out for me."
★★★★★ "Usually the author's writing links out a little for the next book or two, but not this guy, it stays right up there. You really need to get the rest of this series, you deserve it."
Comprising all four books of The Weapon Takers Saga, this box set follows an epic quest for the seven weapons of Madria.
Soren, an ambitious wizard
Belwynn, his twin sister, who shares a telepathic link with him
Rabigar, an exile of the Krykker race
Elana, a mysterious priestess
Moneva, a killer with a dark past
And a host of mercenaries, sorcerers, knights, dukes, kings and strange new races.
Who will lay claim to the weapons? Who can be trusted? And as war comes to Dalriya, who will take a stand against the dark forces that have been unleashed on the land?